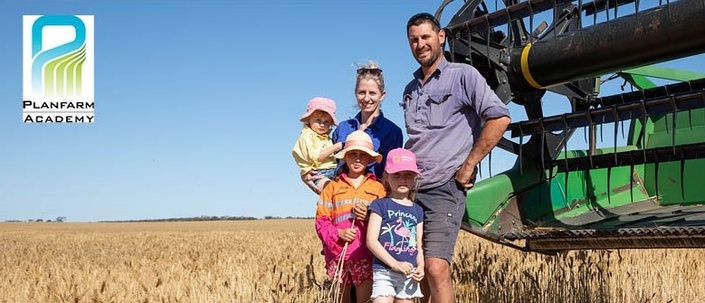 The Business Of Farming
Be as good at the business of farming as you are at farming.
Do you want to be a top performing farm business?
Do you want to be a high level farm business manager?
You can work this out by years of trial and error
OR
Take a short cut and learn from the people who
know the business of farming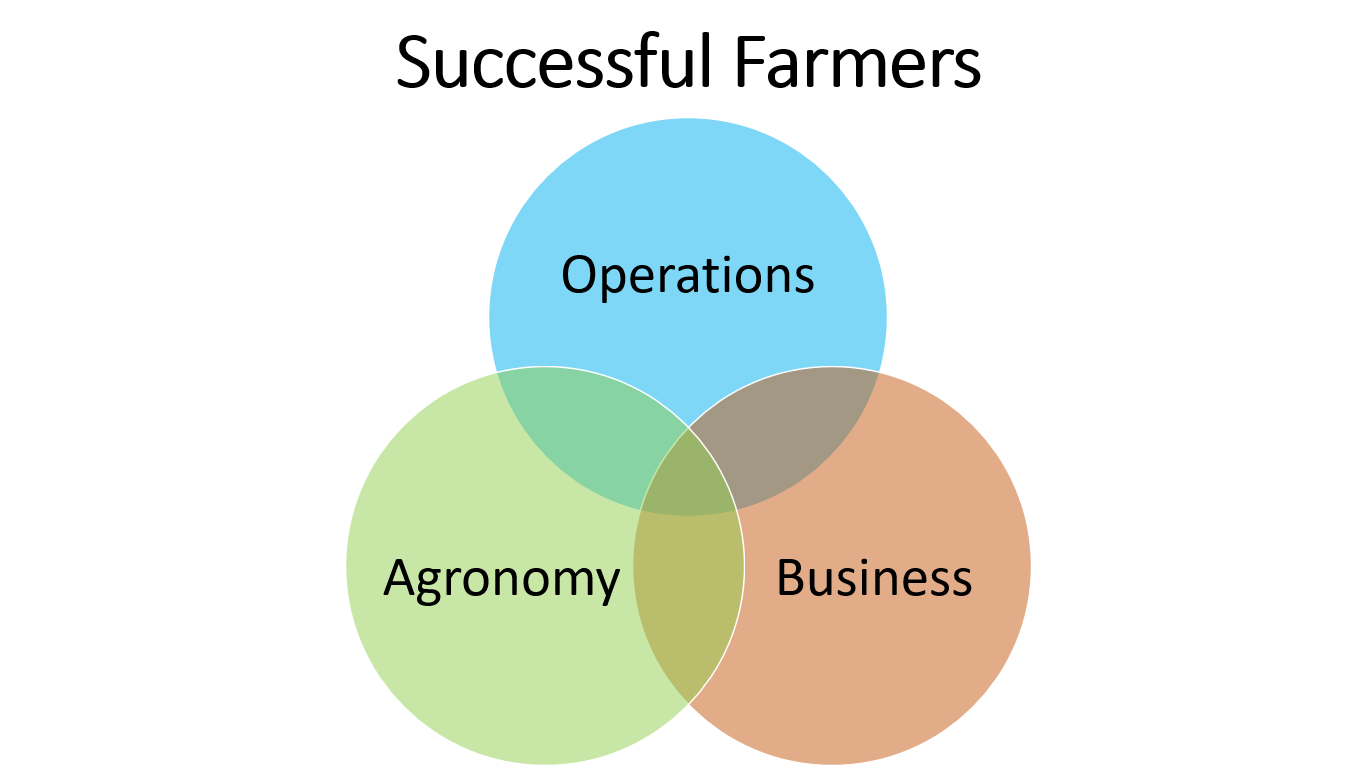 Professional Development for Farmers & Agribusiness
Planfarm Academy is a leading learning platform for Australian agriculture. You set your vision for the future and we'll help you get there. Developed in Western Australia by Planfarm consultants along with other business professionals, the Business of Farming course is geared for families striving for business growth, sustainability and succession planning.
We help you progress from worker, to manager, and eventually owner of the business.
Cost
We have discounted this course by 30% to $1500 (+ GST) due to COVID-19.
Multiple members of your farm business can participate at no extra cost.
In normal circumstances we conclude the course with a one day face to face meeting in Perth.
This costs is only $199 per attendee (including all catering for the day plus dinner and drinks in the evening).
As we are unsure if we can offer this day due to COVID-19 we will reassess this closer to the date and bill separately should we be able to go ahead.
What's ahead in 2020
Here's our Business of Farming course line up for the coming year
We have made the decision to discount our courses this year due to the COVID-19 pandemic to make courses more accessible to more people.
The Business of Farming course kicks off again on 27th July, running through to 18th September.
Pay once and have multiple members of one farm business participate.
In normal circumstances we conclude the course with a one day Face to Face meeting in Perth.
As we are unsure if we can offer this day due to COVID-19 we will reassess this closer to the date and bill separately should we be able to go ahead.
Farmers and Agribusiness have many opportunities to attend events focused on grain and livestock production but they have very limited opportunities to learn about the Business of Farming.
Who is it for?
We built this with young to middle age farmers in mind, and we have found it's suited to farmers of all ages and career stages.
We also run a tailored program for agribusiness professionals
Family members encouraged
We really encourage family members to do this program together where possible. We believe that a critical element of success is having all members of the business working towards a common goal. Most of our graduates have been couples and families who have completed the program together. There's nothing like having everyone on the same page!
How it runs
The course runs over eight weeks with 20 on-line video modules along with worksheets to complete with most modules. There are three group video conferences during the course and we get together for a one day face to face event at the end in Perth. These provide the opportunity for you to ask questions and dig deeper into the content. The time commitment is roughly two hours per week.

This is known as the 'flipped classroom' approach and it has proven very popular with our graduates who are spread far and wide, allowing time, travel and cost to be minimised.
Each group size (for the face-to-face meeting) is limited to 35 farm businesses.
When?
Starts online on Monday 27 July 2020 concluding with the
Face to Face event Friday 18 September 2020
(if COVID-19 appropriate)
Q & A video conferences will be held at 8.30 am on
7 Aug, 21 Aug & 4 Sept.
Note: If you can't make it for the first week or two that's no problem, you can catch up when you're ready to start.
The Q & A video conferences are recorded to watch later for those that can't make it on the day.
Upcoming rounds

Autumn 2021: 1 Feb to 26 March

Our first four Business of Farming courses in
2018, 2019 & 2020 have been a big hit
Evaluation results

General satisfaction with the course 8.7/10
How likely are you to recommend to someone else 9.1/10
Value for money 8.3/10
Course curriculum
The program has been developed by our Planfarm consultants in partnership with other experts who specialise in people development, tax and legal matters.
We built it from the ground up to ensure that the most important aspects of the farm business are covered.

Not too much, not too little, just what matters most.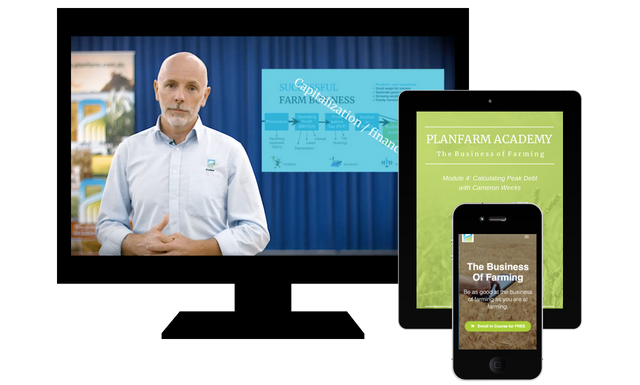 Curriculum
Module 1 with Peter Newman
Available in days
days after you enrol
Module 2 with Cameron Weeks
Available in days
days after you enrol
Module 3 with Cameron Weeks
Available in days
days after you enrol