This course will suit people who need agronomy skills in their day to day life whether they be farming or working in the Ag industry. Perfect for people who have never studied agronomy, or perhaps it's been a few years since your agronomy studies and feel like you need a refresher.
We've flipped the classroom
You will do most of the learning by watching videos on your computer or tablet at home with Q & A webinars along the way and a face to face meeting at the end. We have alternatives available for people from outside of Western Australia. There is also a private discussion platform running during the course. The program runs over eight weeks with 29 video modules of 10 to 20 minutes duration each.
Cost
$1500 + GST. Multiple people from one farm business can do the course at no extra cost.

There will be an additional costs for attendance at the face to face meeting.

What's ahead in 2020
Our first Advanced Agronomy course kicks off on 27 July concluding with a face to face meeting on 16 September. This course includes the 12 modules from the Intro to Agronomy course plus another 19 modules that go deeper into each topic. If you've already done the Intro to Agronomy course you can pay the difference and upgrade to Advanced Agronomy.
We plan to run this course twice each year in the future starting in February and late July.
Who is it for?

Farmers of all ages, genders and abilities, however it is best suited to the young to middle age farmer or agricultural industry worker who has not received formal agronomy training.
Family members encouraged
We encourage family members to do this program together where possible. This course is not just for the guys! Ladies, we would love for you to join us, either with your partner or on your own if you feel that you need to learn a little more about agronomy and your farming system.
You pay one fee of $1500 + GST per farm business and several members of that business may attend at no extra cost.
When?

Starts 27 July. Webinars held at 8:30 am on 31 July, 14 August and 28 August. Concludes with all day face to face meeting on 16 September. We will offer a final webinar for people who cannot attend the face to face meeting.

Upcoming rounds

Feb and July 2021
Workshop curriculum
The course has been developed by our Planfarm agronomists, using their wealth of knowledge and experience to ensure that the most important aspects of agronomy are covered.
At the end of this program you will not be an agronomist, but you will have a much deeper understanding of the science behind what you are seeing in the field.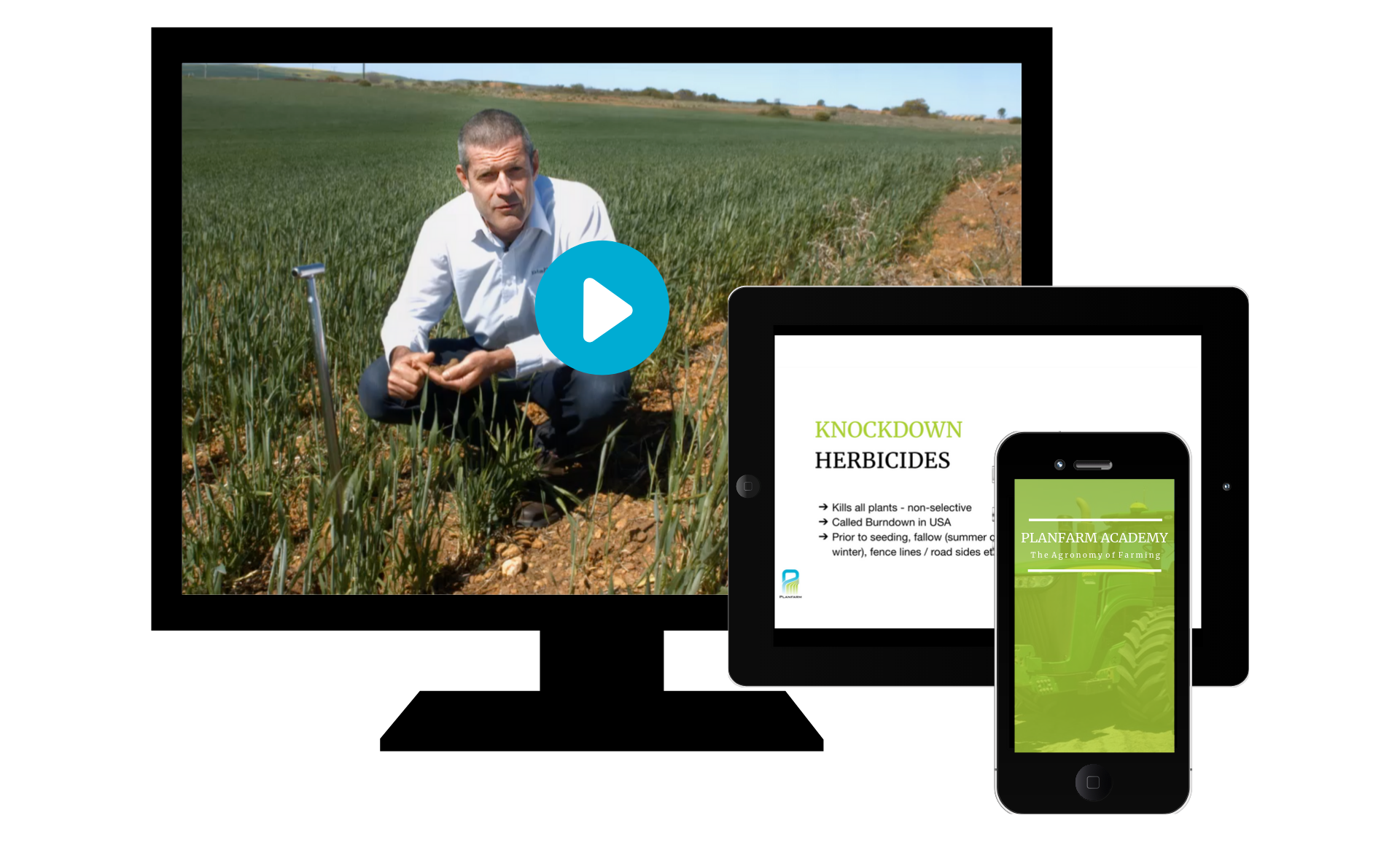 What We'll Cover